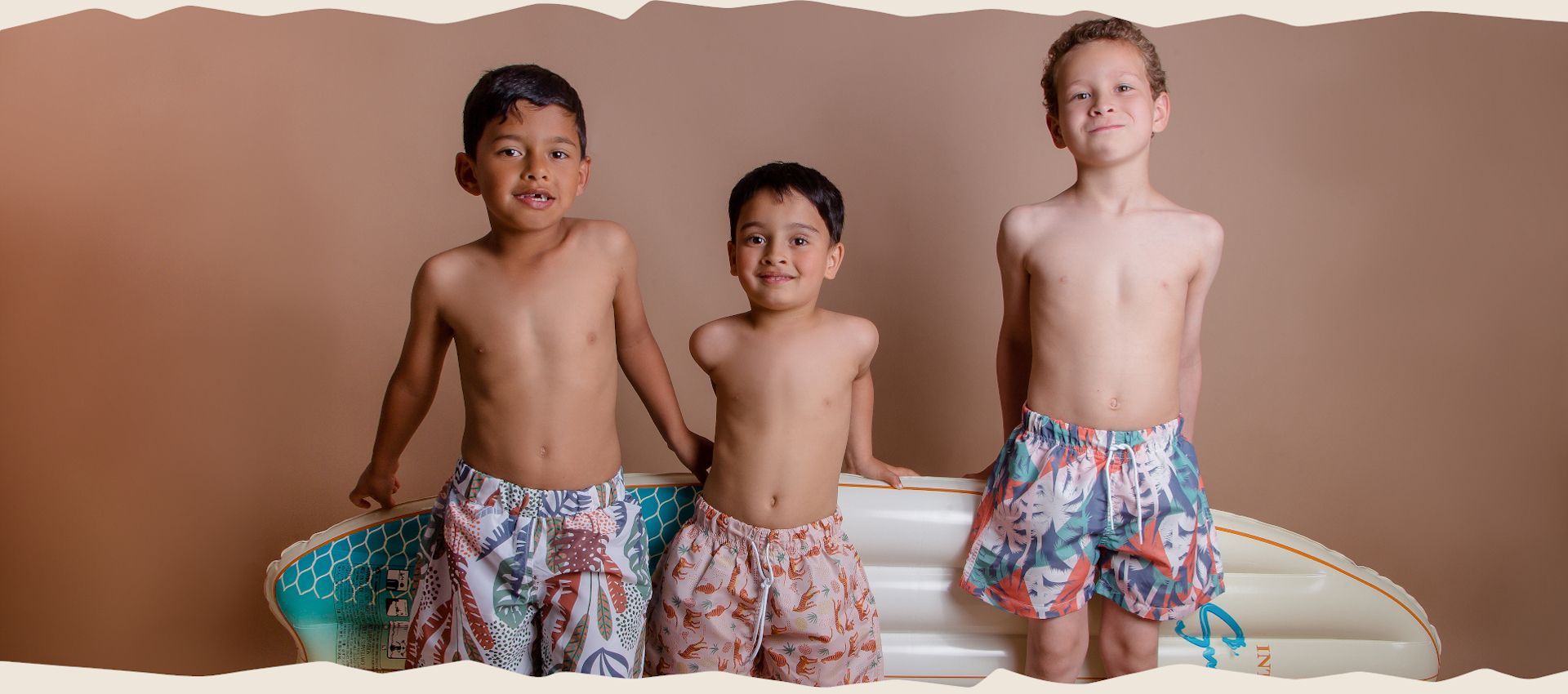 Boys' Swimwear
Our anti UV bathing suit collection for boys
Our boys' beach suits offer optimal protection, certified UPF50 + on land and in water.
Boy's sunscreen UV protection suits and sets are surely the most effective solution to protect your boys from the sun's rays. UPF50 + certified: they stop more than 98% of UVA and UVB rays for long hours in the sun safely.
With our beach sets for boys, your little ones 0 to 6 years old will be UV protected for all their outdoor activities, at the beach, at the pool or even by the lakes and other water points. These easy-to-wear swimsuits will be ideal for allowing your little ones to spend themselves without risking their skin. Our jerseys are resistant to chlorine, sand and salt. They are gentle on the skin and dry quickly.
Our suits and sets will be the ally of all your aquatic leisure. Beach rackets, swimming, freesbee and even soccer on sand and whatever your little guys' desires are, the soft sun jerseys will accompany you. These anti UV clothing can, for the little ones, be worn for outings to the sandbox and even in the stroller because their fabric is ultra soft. Your little guy will no longer want to leave them!
Our boys' beach swimsuits come in two models: sets and combinations. You have the choice between short sleeves and long sleeves for maximum sun protection.
Our range of boys' swimwear is available in sizes 6 to 12 months, 12 to 18 months, 2 to 3 years, 4 to 5 years and 6 years.
Do you have a little princess? Take a look at our choices of anti UV swimwear for little girls!